C'est qui, Amy Mizuno?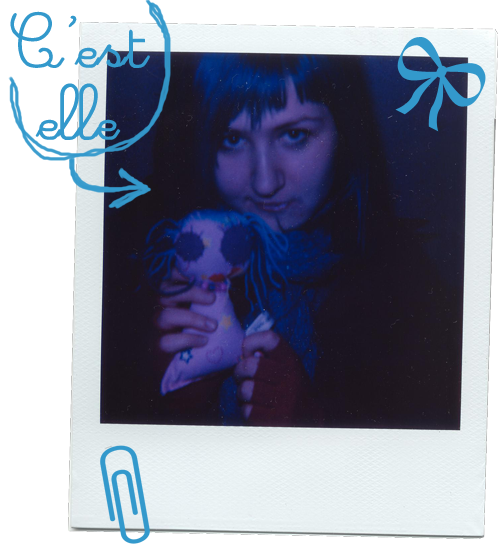 Je suis née le 21 juin 1989
Une réclam'? Envoie moi un petit


Sinon, tu peux aller voir mes illus, photos... sur mon DA.
C'est tout moi...
Je suis une fille fantastique mais personne ne le sait... je place beaucoup d'espoir dans ce blog, puisse-t-il me faire oublier mon "anonymat".
C'est ironique bien sûr! il y a encore un ou deux inconscients qui parviennent à me supporter (que tous les saints leur viennent en aide!!)
A part ça je suis étudiante en design et aspirante étudiante en illustration car comme beaucoup de gens je crains de mettre fourvoyé quant au choix que j'ai fait concernant mon orientation... C'est donc dans ce blog que je m'adonnerais à ma vraie passion : la bd et l'illustration.
J'aime

drawing, painting of course!!! hanging around and eating junkfood with my friends. dancing like an idiot alone in my room when I hear some rock music on the radio is also one of my favourite hobbies... even if I'm not very proud of that!

Mes films préférés
Tim Burton's movies, Gus Van Sants', The lord of the Rings, Wald Disney's Aladin, the Rocky Horror picture Show, Cowboy Beebop the movie, Virgin Suicides and Marie Antoinette, movies from the gibli's studios, Eternal Sunshine of the Spotless mind,
Mes musiques préférées
Dany Elfman, Indochine, placebo, muse, offspring, blink 182, gwen stefani, radiohead, nirvana, sean paul, the shins, fran ferdinand, the arctic monkeys, the spice girls, laruekétanou, rufus wainwright, libertines, antony and the johnsons, cocorosie, dir en grey, sailor moon la comédie musicale, the smashing pumpkins, the cure, justice, daft punk, jeff buckley, sex pistols, the clash, the wampas
Mes livres préférés

Harry Potter, L'attrape-coeur, La dernière fille avant la guerre, Le grand meaulne, Rimbaud, Tolkien, A la croisée des mondes Naruto, Sailor moon (of course!), Beck, Angel Sanctuary, Larme Ultime, Mizuno Junko, GTO, Saiyuki, Wolf's Rain, Fullmetal alchimist